Contact Wings Over Warwickshire at-barry.clay1@ntlworld.com

Contact Wings Over Warwickshire at-barry.clay1@ntlworld.com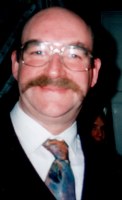 WINGS OVER WARWICKSHIRE has been created by Barry Clay a life long aviation enthusiast who has been involved in many aaspects of aviation over the years,my interest was no doubt generated by my Father an ex RAF wartime pilot who took me to airshows as a child and gave me every encouragement to study aeroplanes in every detail,he built beautiful scale models of the aircraft that he flew and armed with firewood I too would whittle away tiny replicas of the aircraft that I saw flying over,by todays standard they were fairly crude but they planted the seed that was to be a lifelong interest that has given me immense pleasure.
The one thing that was difficult to obtain in the fifties was information on the aircraft that I saw flying over there was simply nothing to guide the enthusiast,no amateur aviation societies in those days they came much later,fortunately I made notes and have been able to fill some of those gaps,but the situation is so different today with the wealth of information now available on the Internet aircraft can be identified in days,communications between other enthusiasts is so quick that we have forums across the country to share that knowledge.
When I left school in 1959 I started working for a light aircraft maintenance organisation who were involved with running a flying school flying Tiger Moth and Miles Hawk Trainer (Magister) aircraft here I learned how to cover an aircraft with fabric,do wooden aircraft repairs,rig a biplane and swinging a propeller a thing that I never liked doing! to be amongst these wonderful old aircraft every day was an experience that I shall never forget and I met many famous pilots during my time at Baginton airport,such names as Sheila Scott,Max Conrad (Atlantic aircraft ferry flights),Leon Biancotto (aerobatic ace),Norman Jones (Tiger Club) and many lesser mortals whom I got to know well,they all had one thing in common,they enjoyed flying!
I then went onto work on heavier metal in the form of De Havilland Doves and Herons which were gathered from all parts of the globe,bought back to Coventry and rebuilt then resold to companies all over the world,I worked on the last Dove aircraft ever built and also the American Heron conversion fitted with hydraulic air stair doors,strengthened undercarriage and fitted with Lycoming engines known as the Riley Heron,these went to Puerto Rico.
My next move was to Birmingham airport (known as Elmdon in those days) where I was involved with a flying club run by a famous racing driver,we did our own servicing and also some exotic types came through the hangar,one that comes to mind was an Edgar Percival EP.9 Prospector which we converted to a parachuting aircraft,after spending literally hundreds of hours on this airframe it was delivered and wrote off when it struck a tree on landing at Old Warden airfield.
My other involvement has been building and flying model aircraft for many years and this has been an interesting experience in many ways,after designing a trainer type of model a group of four people including myself started a kit manufacturing business from a small garage,this was unique as it was the first ready to fly model aircraft produced in any quantity in this country long before the Chinese imports started to flood the British market,it was so successful that many organisations purchased the model to train people including the BBC who used some in the television series The Avengers,a flying school was also set up using this aeroplane.
A model shop followed specialising in scale models which I ran for fifteen years,the shop was more like a museum with vintage models hanging from the ceiling and I had visitors from all over the world it was a sad day when it closed however competition with the big boys was such that it was impossible to continue however my ambition to run a model shop was fulfilled and I have no regrets.
I became the editor and producer of an aviation magazine called AIRWAYS which was produced and distributed worldwide but the coverage was nowhere near that of the wonderful Internet with all of its advantages.
I continue to build and fly model aircraft a section of which is included in Wings Over Warwickshire which until now was the subject of a separate site.
I sincerely hope that you will like the content of the new revised site which has given me a lot of pleasure in putting it together.
Barry Clay,e-mail-barry.clay1@ntlworld.com