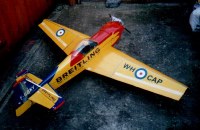 This is my CAP 232 now fitted with a modified wing with washout incorporated as the original wing had poor low speed characteristics which caused a vicious wing drop at low speeds,the model has done many hours of flying and is a real hot ship.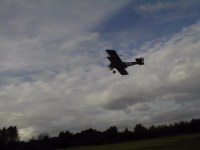 Shot of my old Sopwith Pup against a angry sky,model is over 20 years old and still going strong.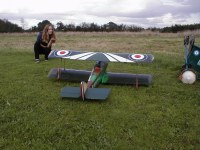 Another view of my Pup,will fly from small fields easily.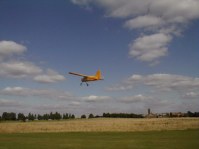 Thumbnail of my Nanny high wing beauty,fitted with flaps the flying speed is nice and slow,she is a real lady and ideal for those balmy summer evenings (remember them!) for relaxed flying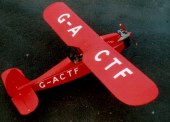 Comper Swift powered by OS.26 Four Stroke engine,this model is one of several that I have built over the years of this type of aircraft,ranging from one powered with a Cox 010 Tee Dee and flown free flight.