World Aviation


WORLD AVIATION -Subjects not directly applicable to this area but of interest to aircraft enthusiasts worldwide.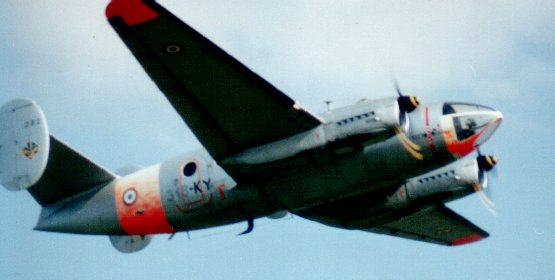 Dassault MD311 Flamant III KY/F-AFZX photographed over Baginton on 12.8.2000 on the occasion of an airshow organised by Air Atlantique
N55NC was one of several Caribous that transitted through Baginton during 1995-96 on behalf of New Cal aviation of Malta who refurbish these aircraft,this one is ex Spanish Air Force T.9-19 still visible on the fin,it arrived 11.10.94 from Potiers,France,departed to Stapleford Tawny on 5.9.96 previously attempting the trip on 39.96 but abborted due to an oil leak returning to Baginton.
This archive photograph shows the aircraft in open storage at Baginton on 29.10.94

F-BTGV AERO SPACELINES SUPER GUPPY PRESERVED AT BRUNTINGTHORPE HAS ITS FOUR ALLISON TURBOPROP ENGINES REMOVED BY A TEAM OF COMPANY ENGINEERS ON 29.9.96,THESE VALUABLE POWERPLANTS WILL BE RETURNED BACK TOTHE USA.
(Picture credit Dave Peace)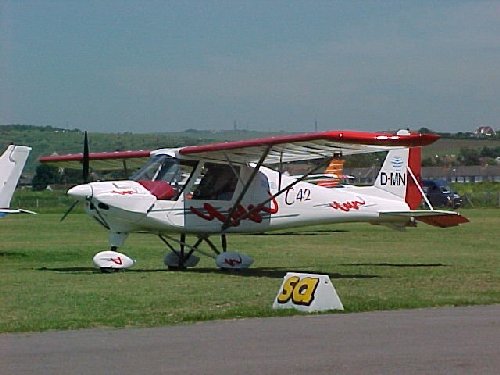 D-MNWO C-42 Light aircraft on a UKsales tour,composite structure..
Peter Darson phptograph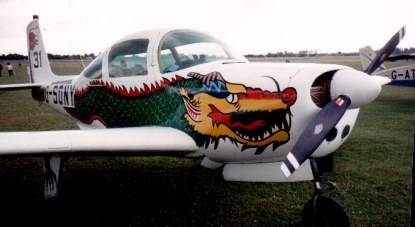 Magnificent paint job on this rare Aerocommander 200D G-SONY was shown at the Popular Flying Association Rally at Cranfield in 1989.
ANSETTS beautifully painted A320 illustrating the Sydney 200 theme,some 1,000 individual stencils were used to build up the paintwork consuming hundreds of man hours,the effect is stunning.
Photograph via:Mark Stromberg.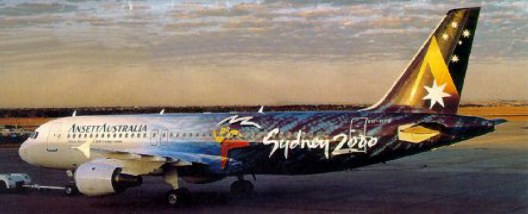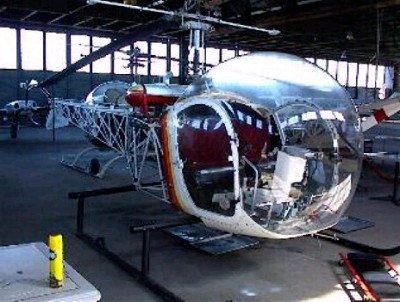 Still used throughout the world as a workhorse and as popular as ever is the veritable Bell 47G, despite the age of these wonderful machines they continue to give good service for crop spraying,forestry,pylon and police work,hands up how many of you remember the 'Whirlybirds' television programmes which is where my own love for these helicopters started!
picture courtesy of Art Limbridge.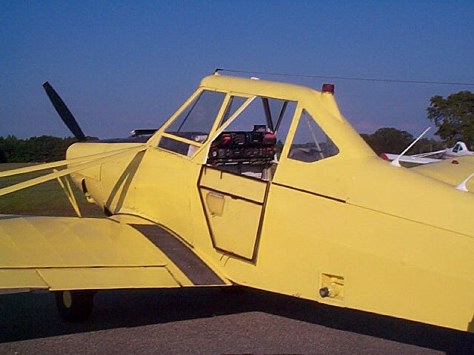 This unique twin seater Piper Pawnee 235D is the only one in the world,all of the modifications were carried out locally by an aviation agricultural company in the United States,the aircraft is currently up for sale.
Picture courtesy of Dr Steven Jacobs.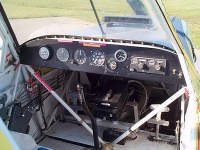 The twin cockpit layout of this unique aircraft can be seen to good effect here,quite spacious layout,the machine fills a big gap in instructing future ag pilots.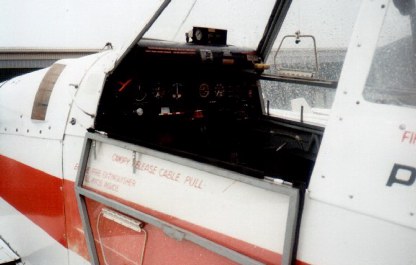 This is the standard single seat cockpit which makes for an interesting comparison with the unique twin seat Pawnee,this particular aircraft is G-BFPS a Pawnee D belonging to Cranfield Aeronautical College and photographed on 19.10.90
Your comments on the WORLD AVIATION or WINGS OVER WARWICKSHIRE parent site are always welcome,please feel free to sign my guest book-

HAPPINESS IS A CUB IN A GREEN PASTURE!
View My Guestbook
Sign My Guestbook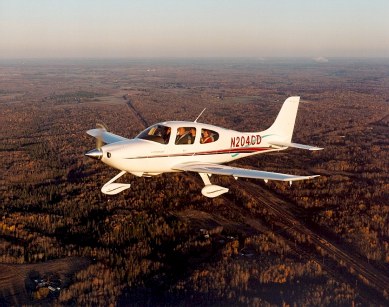 On Tuesday 2nd January 2001 the first production aircraft designed to have a built in parachute for recovery visited Coventry Baginton airport,the aircraft a Cirrus SR20 N184CD paid a brief one hour visit to the airport.
The aircraft has recently received a full FAA type certificate after extensive testing in the United States,and the aircraft has a good order book
Manufactures of this fascinating aircraft with its side stick control system are-
Cirrus Design,Dulluth,MN,55811-1548 who kindly supplied the photograph above of an aircraft similar to the one that visited Coventry.
POLLY VACHER RETURNS FROM ROUND THE WORLD FLIGHT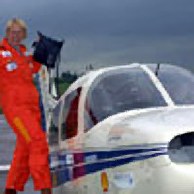 Polly Vacher landed safely at Birmingham International airport on 17.5.2001 after covering over 47,000 miles on her solo flight around the world flight,landing in the company of two RAF Harriers one being flown by Flt Lt Matt Jarvis she then made the final leg to Enstone airfield in Oxfordshire to a welcome from some 300 people,Pollys story will be told in greater detail over the coming weeks in her web site,congratulations on an amazing flight!
MOTHER OF THREES ROUND THE WORLD FLIGHT.
fifty six year old Polly Vacher left Birmingham International airport for her 22,000 mile flight around the world,leaving BHX on 12.1.2001 the aircraft being used is a Piper Dakota G-FRGN,Polly will visit 17 countries including India,Australia and large parts of the USA.The flight will mark the smallest light aircraft to be flown by a woman pilot around the world solo,the aim of the flight is to raise money for the Royal International Air Tattoo flying scholership scheme which enables disabled people to reach their full potential.
This delightful study comes by kind permission of John Dunbar/Imagecare shows Sqd Ldr Pinner formating with the tiny Piper Dakota at the start of the round world flight from Birmingham airport.
The aircraft has a range of 2400 miles with the special tanks installed and is equipped with 2 VHF radios,1 HF radio,2 emergency locator beacons,avionics fit is 2 VOR's,1 RM,1 HSI with glideslope and locator,2 GPS's,and a three axis autopilot
Why not follow this world flight on- www.worldwings.org
PEGGY BUYS AN HAWKER HURRICANE!
Recently reported was the purchase of a genuine Hawker Hurricane by Peggy Vacher,the status of this machine is not certain at the time of writing or to what use she intends to put the aircraft to-watch this space!
MORE ROUND THE WORLD FLIGHTERS-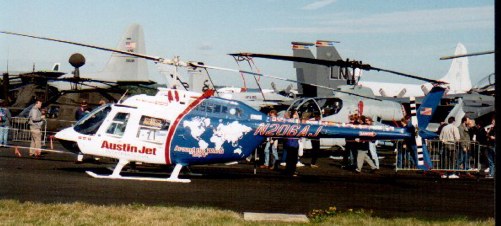 N206AJ Jet Ranger III flew around the world in 1994,shown displayed here at Farnborough 11.9.94

This Cessna Skywagon ii N2596K flew around the world in 1991 shown here at Wroughton whilst stopping over for the PFA Rally.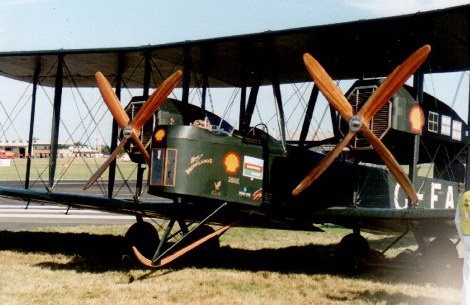 This beautiful replica Vickers Vimy NX71MY/G-EAOU made an incredible vintage journey around the world in 1994 making a forced landing along the way,it is seen here at Farnborough whilst undergoing some modifications there on 11.9.94.
The support aircraft was for the above flight was a GAF Nomad A18-408 from the Royal Australian Air Force Support wing it is shown here also at Farnborough on 11.9.94.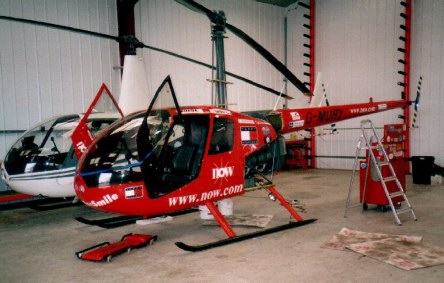 This Robinson R44 G-MURY flew around the world in 2000 to promote this helicopter,it now joins the Heliair fleet at Wellesbourne where this photograph was taken on 2.5.2001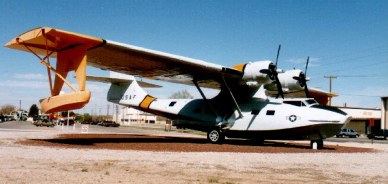 This lovely PBY-5 N4582U displayed as 434077 was discovered at Heritage Park,Kirtland AFB,New Mexico,USA by Dave Peace whilst touring the States in 1997,the photograph was taken on 28.4.97.

This is the four engined one and only Bird Innovator conversion of the PBY Catalina,photographed at Albuquerque,New Mexico by Dave Peace on 27.4.97 whilst on his American Aviation sight seeing tour,the aircraft has two Lycomings mounted outboard of the standard engines to improve take off performance in hot and high conditions,once registeded as N5907 it is now N5PY with c/n 417.
The aircraft has been up for sale for some time now.
Hughie Greens PBY-5A G-APZA photographed at Southend in 1959,the aircraft was ex N94574 c/n 1619 and never gained its British c of a being scrapped in November 1960.
Photograph-Murray Johnston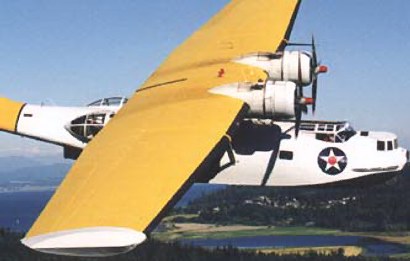 Airworthy examples of Catalinas are becoming very rare birds,a few being written off in recent years,here is a lovely view of an American registered example.
Photograph via-Sillena Bradwell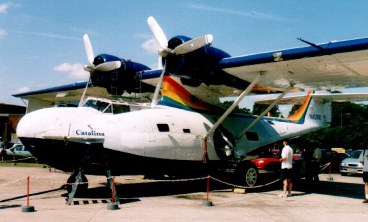 N423RS Catalina ex Greenpeace at Duxford 11.7.99,picture credit Dave Peace this aircraft is now painted as 'Killer Cat' shown here in its new coat of paint for the airshow circuit photographed on 8 July 2001 and coded 'Y' to represent a Coastal Command Catalina PBY-5A-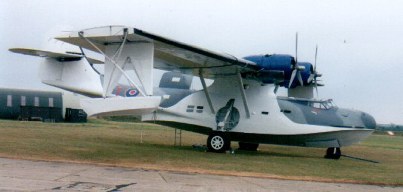 N423RS with new colourscheme. Dave Peace pic.

LX-JUL Short SC.7 Skyvan series 3A-100 is now registered as G-PIGY and based at RAF Weston-On-The-Green,operated by Hunting Aviation it was photographed here at the RIAT Fairford on 21.7.95 by Dave Peace.

Air France Concorde has now flown back to its Paris Charles De Gaulle base after spending two weeks ground testing at a military air base at Istres,near Marseille,to renew faith in the safety of the aircraft and gain back its certificate of airworthiness investigators have been trying to determine the precise cause of a crash to an Air France aircraft on 25.7.2000 whilst taking off from Charles De Gaulle with the loss of 113 lives,it is understood that a metal strip lying on the runway gashed one of the Concordes tyres which sent rubber fragments into the fuel tanks starting a fuel leak at a crucial stage in the take off causing a fierce fire and bringing the aircraft down onto some buildings.
The concern for the aircrafts safety has been instrumental in bringing the UK and French authorities together to test new safety measures for the aircraft.
(F-BTSB Concorde shown at Finningley in the 1980's whilst operating a charter flight to an air show there,Dave Peace picture)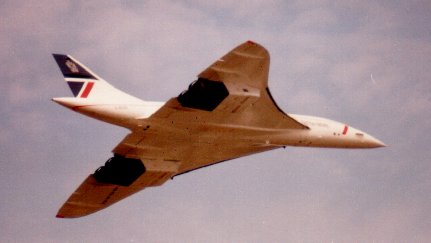 G-BOAD Concorde seen in happier circumstances at a Farnborough air show.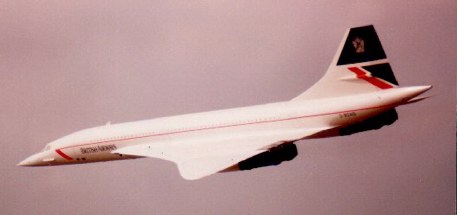 BEECH STARSHIP
This incredible aircraft is the small scale version of the beautiful Beech Starship aircraft produced in small numbers,I am indebted to Beech for allowing me to use this publicity photograph of the aircraft in flight,at least one aircraft was imported into the UK for use by a racing car manufacturers Reynhard in Oxford and examples have been seen at the Farnborough airshow.
picture:Beech aircraft corporation.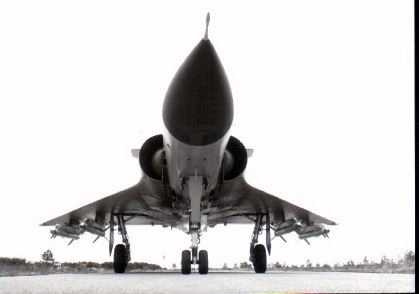 MIRAGE 2000 WITH MATRA
Awesome view of the Mirage 2000 fitted with Matra Magic missiles under the wings. picture supplied by:Matra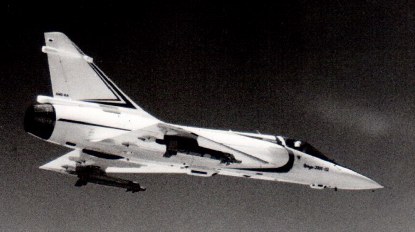 MIRAGE 2000 WITH MATRA 550
In flight shot of early Mirage 2000 fitted with the Matra 550 Magic series of missiles under the wings,colourscheme of this aircraft was all white with red trim as it appeared at the Farnborough airshow.
picture supplied by:Cev Cazaux
HERE ARE SOME OF MY WATERCOLOUR PAINTINGS OF SOME FAVOURITE AEROPLANES-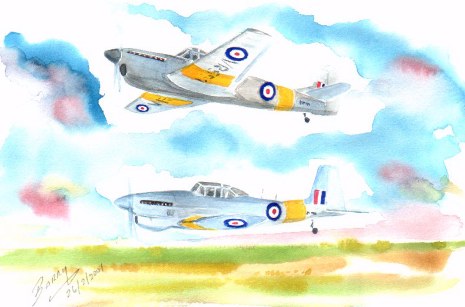 Avro Athena and Boulton and Paul Balliol
Both of these aircraft were direct contenders for Air Ministry specification T.7/45,this called for a three seat advanced trainer powered with a turboprop engine,in both cases the aircraft were redesigned to utilise the plentiful Rolls Royce Merlin engine and the Athena only saw brief service with the R.A.F at the Royal Air Force flying college Manby,15 aircraft in service were scrapped in the fifties.
The Balliol won the coveted contract but even then only about 60 aircraft were made for use by the R.A.F and the Fleet Air Arm replacing the role of the famous Harvard trainer,about a dozen went to Ceylon to equip its air force,despite the small numbers built it was an important time in the history of the post war trainer and the Balliol helped to fulfil this task.
Auster Autocar J5P
The products of the Auster aircraft company based at Rearsby in Leicester were good solid honest aeroplanes,these aircraft are prized today by their owners and many have been rebuilt by Tony Neale at Leicester East airfield,Tony worked for the original Auster company and worked with them right up until their demise as the Beagle aircraft company,the inportation of American built aircraft was just too much for the company and despite a last minute bid to produce the Airedale it did not succeed and another chapter in aviation history in the UK closed.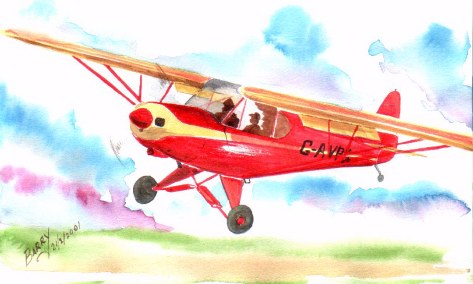 Piper Super Cub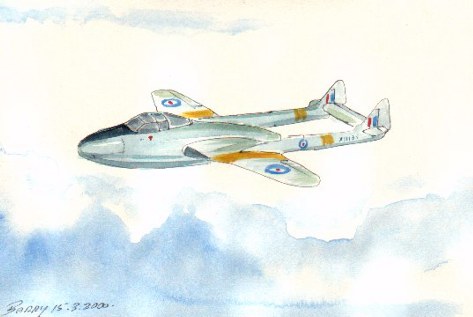 De Havilland Vampire T.11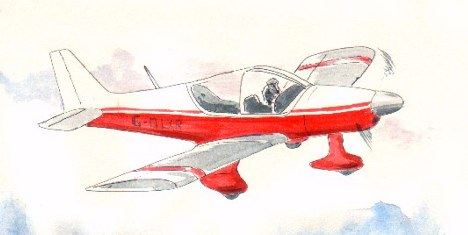 Robin DR.100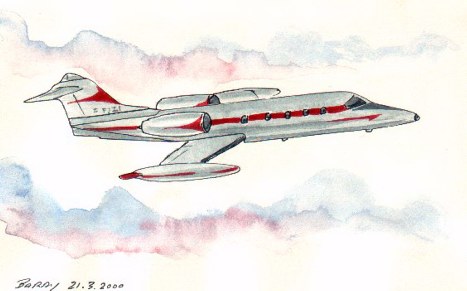 Gates Learjet (This one is a tribute to my good friend Dave Saunders who was killed last year flying one)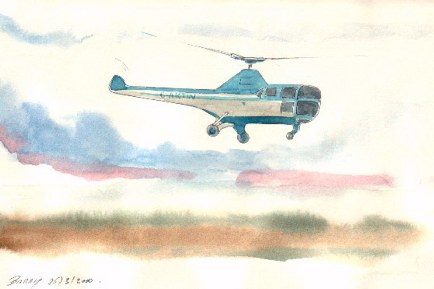 Sikorsky S-51 Helicopter
Norman Thompson N.T.B.2 only 30 were made but the majority were held in store until scrapped
Armstrong Whitworth FK.3 built by Hewlett and Blondean a few became civil,G-EABZ,G-EALK,G-EAEU,G-EABY which were cancelled orders.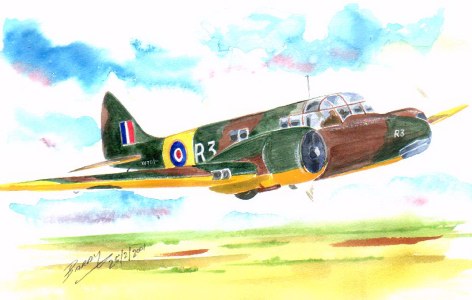 Airspeed A.S.10 Oxford Twin engined trainer aircraft
Designed to Air Ministry specification T.23/26 and evolved from the civil Airspeed Envoy,the Oxford first went into service with the Royal Air Force in January 1938.Some 8,000 Oxfords were built by other subcontractors besides the Airspeeds production line and companies such as De Havillands,Percival Aircraft company and the Standard Motor Co were involved with the added production facilities.
The aircraft was fitted with a variety of Armstron Siddeley Cheetah radial engines and also the Pratt & Whitney Wasp Junior engines in the later versions.